Strategic planning with seasoned experts.
The Hannon Group's team of seasoned experts offers strategic planning, multicultural market research, brand development, technical writing, materials development, digital marketing strategies, and consulting services to five very diverse groups of clientele including:
Large consulting firms.

When you need a subcontractor who will be as invested as you are, we can help. At The Hannon Group, we don't just help you do an incredible job now—we are thinking down the road so contracts get extended and you get hired again.

Federal departments.

With proven experience and a track record of success in the government contracting space, our history of credibility is only the first step to meeting your needs on a federal contract. If you need a partner to do the research, demystify, test, and help clarify your best route—or if you need a team who can expertly accomplish the work under your guidance—you can count on us.

PR agencies and independent consultants.

If you need to add capabilities and subject matter expertise, we've got you covered. We pride ourselves in fitting in seamlessly with your team and bringing the highest level of commitment.

Non-profit associations.

Whether you need an extra set of hands, or support through uncharted waters, we will represent you reliably, professionally, and expertly so that you can reach your donors, supporters, and members with confidence and positive outcomes.

Corporations.

As a small business, we are agile and flexible enough to keep up with your quick pace. As a powerful firm, you can count on us for results that help you achieve your goals.
We thrive on supporting our clients' success.
At The Hannon Group, our track record demonstrates consistently excellent service that enables clients of all sizes, from small business owners to federal clients, to succeed. Here are some of the distinguished clients who trust us to handle their market research and communications needs.
Government
Agency for Healthcare Research and Quality
Centers for Disease Control and Prevention

Center for Substance Abuse Prevention

Consumer Financial Protection Bureau

Department of Energy

Maryland Office of Mental Health and Hygiene

National Institutes of Health

National Institute of Occupational Safety and Health

National Renewable Energy Laboratory

Small Business Administration

US Department of Education

US Department of Health and Human Services

White House Office of National Drug Control Policy

Non-Profit/Association/Education
American Academy of Ophthalmologists

American Association of Colleges of Pharmacy

American Society of Civil Engineers

CPWR, formerly Center for Construction Training

Family Connection Partnership, Inc.

Independent Public Relations Alliance

KIPP Public Charter Schools/College Preparatory Schools

National Alliance on Mental Illness

National Health Council

National Sleep Foundation

Oak Ridge Institute for Science and Education

Oak Ridge Associated Universities

Partnership for a Drug-Free America

Public Relations Society of America (National Capital Chapter)

SCORE

United States Tennis Assoc./Mid-Atlantic Section

Village to Village Network


Advertising-PR Agencies and Management Consulting Firms
Arnold Worldwide

Atwater Communications

Cordy and Company

FHi360 (formerly AED)

GMMB

ICF International

Integrated Designs

Keenan PR

MAYA Advertising & Communications

Mhley/Davis & Associates

Ogilvy and Mather Advertising Agency

The Sutter Group

University Research Corporation (URC)

Walls Communications

Washington Partners, LLC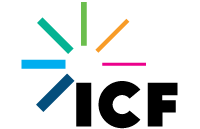 Commercial
1st Choice Staffing and Consulting Agency

ABC Dentistry

Academy for Educational Development

AT&T

Body Productions, Inc. Fitness and Sports Rehabilitation

Cigna

Claret (Canadian)

DRE Partners

Duron Paint and Wallcoverings, Inc.

General Motors

The Hatcher Group

House of Design

RGF Consulting Corporation

Reid Consulting

Research Strategy Group

Residential Mortgage Company

SWATH Leadership

Visions Art Gallery

xG Technology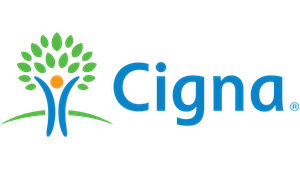 Pro Bono
Center for Child Protection and Family Support, Washington, D.C.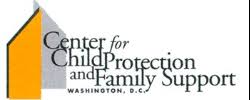 Universities
Bowie State University

Howard University

Southeastern University

University of Vermont